January 10th, 2013
mike
Hacked By XwoLfTn
Long life for Tunisia

long life to Palestine
./Exit
September 27th, 2011
mike
America's largest corn maze is right here in Shakopee, next to Canterbury Park.  Since 1997, Sever Peterson and family have been running the Corn Maze and Fall Festival, providing family friendly fun for all ages.
The corn maze is the big attraction, but there's also a straw bale maze for kids, a corn pool, food, live music, a barnyard and exotic animals. New this year is a pumpkin patch.  Challenge your friends at the pumpkin slinger, catch a magic show, or ride the giant slide.
Open every Saturday & Sunday
Sep 17th – Oct 30th – 10am-6pm
Also open Oct 20 and Oct 21
Ages 3 & Under: Free
Ages 4 & Over: $13
Visit SeversCornMaze.com for a $1 off discount venta de viagra en sevilla.
September 14th, 2011
mike
The Saint Paul Saints are hosting a movie night for charity on Saturday, September 24 at 7:15 p.m.  Bring a blanket, and sit either on the field or in the stands, for a special one night showing of Avatar, the highest grossing movie of all time.
Everyone who brings a new or gently used winter coat to the movie will be entered in a raffle for sports memorabilia from Love, Ricky Rubio, Lindsay Whalen, Maya Moore and others. All donations support Salvation Army programs.
Tickets for the event are $10, but Saints fans can get a special $5 discount by purchasing tickets and using the discount code: Saints. Tickets can be purchased in person at the Saints box office at 1771 Energy Park Drive, St. Paul, MN 55108, by phone at 651-644-6659 or going to saintsbaseball.com. Scroll over the "tickets" and select "Buy tickets now."
August 19th, 2011
mike
After suffering a devastating fire in February, Ansari's Mediterranean Grill and Lounge is celebrating it's grand re-opening today.
An Eagan fire truck will be showcased from 10:30 a.m. to 2 p.m. with a ribbon cutting ceremony at 11am.
A $10 lunch buffet will be served from 11:30am – 2:30pm, with proceeds to benefit the Eagan Fire Department.
Belly Dancing will be featured during lunch. Live music and other entertainment will be provided during the day.
Ansari's menu features authentic Greek and Mediterranean dishes, along with Middle Eastern, Moroccan, traditional American food, burgers, seafood, and vegetarian dishes.  The menu has been expanded for the reopening, with more American dishes, and many new items including Lamb Sliders, Roasted Red Pepper Halibut, and Flaming NY Strip Steak.
Ansari's has a full bar, with many specialty drinks and roughly 50 types of beer.  Happy Hour is 3-6pm and 10pm-2am everyday and features $2 off all drinks and 1/2 off select appetizers.
Entertainment options include Belly Dancing on Thursday, Friday and Saturday nights, live music, bingo, trivia contests, karaoke, and more.
A full selection of flavored tobacco is available to enjoy in a variety of hookahs on the large patio.
Ansari's Mediterranean Grill and Lounge
1960 Rahncliff Ct.
Eagan, MN 55122
Hours: Daily, 11am – 2am
August 13th, 2011
mike
The Pizza Luce Block Party, now in its 9th year, is a free event featuring live local music.  The event happens August 13th from Noon until 10pm.
Schedule of Events:
2:00 pm Koo Koo Kanga Roo
1:00 pm Mages
1:55 pm Phantom Tails
2:50 pm No Bird Sing
3:50 pm The 4onthefloor
4:45 pm Communist Daughter
5:45 pm Me & My Arrow
6:30 pm Farewell Continental (Feat. Justin Pierre)
7:25 pm Charles (Feat. Sean Tillmann)
8:20 pm Spyder Baybie & 2% Muck
9:00 pm P.O.S.
Bicycle parking will be available on bike racks in Bryant Square Park on 32nd and Aldrich. Bikes must be removed by 10:30 PM, or the locks will be clipped.
***PLEASE LEAVE YOUR PETS AT HOME***
August 5th, 2011
mike
The Uptown Art Fair is the second most attended event in Minnesota, second only to the Minnesota State Fair. The award winning fair is now in its 48th year and draws almost 400,000 people.
This free kid-friendly event features professional works of art.  The art ranges from limited editions to one-of-a-kind treasures including sculpture, painting, ceramics, jewelry, mixed media, and more.  Over 360 talented artists from all over the world are showcased. There is also the Tomorrow's Stars Seen Today youth art fair located in Calhoun Square.
Over 20 vendors selling festival food and ice-cold beverages are located around the fair. Wine tasting and sales are located in the outdoor wine garden at Old Chicago.
The performance stage in the Old Chicago parking lot will feature non-stop entertainment, ranging from reggae to magic shows.
For more information, visit www.uptownartfair.com
Click here for a free lightrail / bus pass for the art fairs this weekend.
FRIDAY, AUGUST 5: noon-8pm
SATURDAY, AUGUST 6: 10am-8pm
SUNDAY, AUGUST 7: 10am-6pm
LOCATION: Art Fair HQ is located at 1513 W. Lake St. (the old Blue Sky Creamery).  Our grounds are at the intersection of Lake Street and Hennepin Avenue and "The Mall" in Southwest Minneapolis.
August 3rd, 2011
mike
Caponi Art Park is a 60-acre art park and performance space in Eagan, MN featuring wooded trails, the Sculpture Garden, Theater in the Woods amphitheater, tours and cultural programs for all ages.
The Sculpture Garden features over 30 sculptures by artist Anthony Caponi. Sculptures are found on the side of hills, along the trails, and peeking out from the foliage.
Theater in the Woods is a unique setting for theatrical, musical and literary performances. The outdoor open-air amphitheater provides a venue for Shakespeare Festival, Poets in the Park, and the Summer Performance Series.
Upcoming events include the Voice of Culture Drum and Dance on August 7th, Bill Evans New Orleans Jazz Band on August 21st, and the Medieval Fair September 25th.
Use of the park, including park programs, is free. Donations are encouraged to help support the park.
Caponi Art Park is open Tuesday through Sunday, and closed on Mondays.
Open:
9 a.m.
Evening Gate Close Time:
May 1 – May 27:  7 p.m.
Mem'l Day Wkd – Labor Day Wkd:  8 p.m.
September 7 – October 3:  7 p.m.
October 4 – October 31:  6 p.m.
July 20th, 2011
mike
Three days of cool cars, burnouts, bikinis, cruising, and competition!
Car Craft takes over the Minnesota State Fairgrounds July 22-24 for a three-day celebration of everything automotive. Hundreds of gallons of race gas are burned, millions of calories of fairground food are devoured, and in spite of an ice-cold economy, we will all have a blast. Keep checking back here for all the latest news and updates on this year's Summer Nats.
New this year: Royal Purple Do-It-Yourself Garage; Revell Make `N' Take – Visit the Royal Purple Do-It-Yourself Garage for a chance to build a model car (on Saturday only) to take home. It's FREE, so sign up early.
Friday, July 22 10:00 a.m. – 6:00 p.m.
Saturday, July 23 9:00 a.m. – 6:00 p.m.
Sunday, July 24 9:00 a.m. – 3:30 p viagra 50 mg precio.m.
Gate: Adult-$13, Child (6-12 years)-$8
2-Day Pass: $18 Adult/$16 Child
3-Day Pass: $27 Adult/$24 Child
*Children under six will be admitted free with paid adult.
July 11th, 2011
mike
There are two drive-in theaters in the Twin Cities: Vali-Hi off of 94 in Lake Elmo, which plays 3 movies every night; and Cottageview in Cottage Grove that shows 2 movies every night.  Both theaters are open daily during the summer.
Both theaters allow small gas grills for cookouts, and have full concession stands for snacks and drinks.
Movies start at Dusk.
$8 for adults, $1 for children under 12. Both theaters accept cash only.
<a href="http://www viagra sin receta medica.valihi.com/">Vali-Hi website and show listings
July 3rd, 2011
mike
Hacked By Shade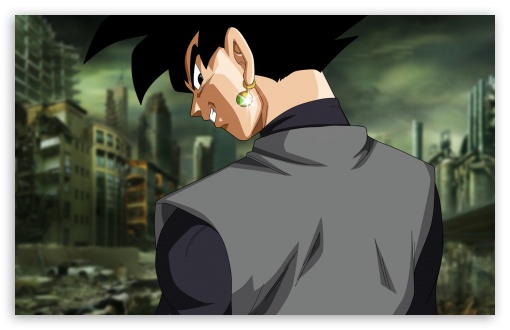 GreetZ : Prosox & Sxtz
Hacked By Shade <3